Fireball Wakeboards
About this time each year we get really busy manufacturing custom wakeboards for OEM and promotional clients. This wakeboard run is for one of our favorite clients out of St. Louis. We used a high density machined foam with a wood stringer that houses the inserts, 19 oz tri ax fiberglass and a co-extruded sublimated …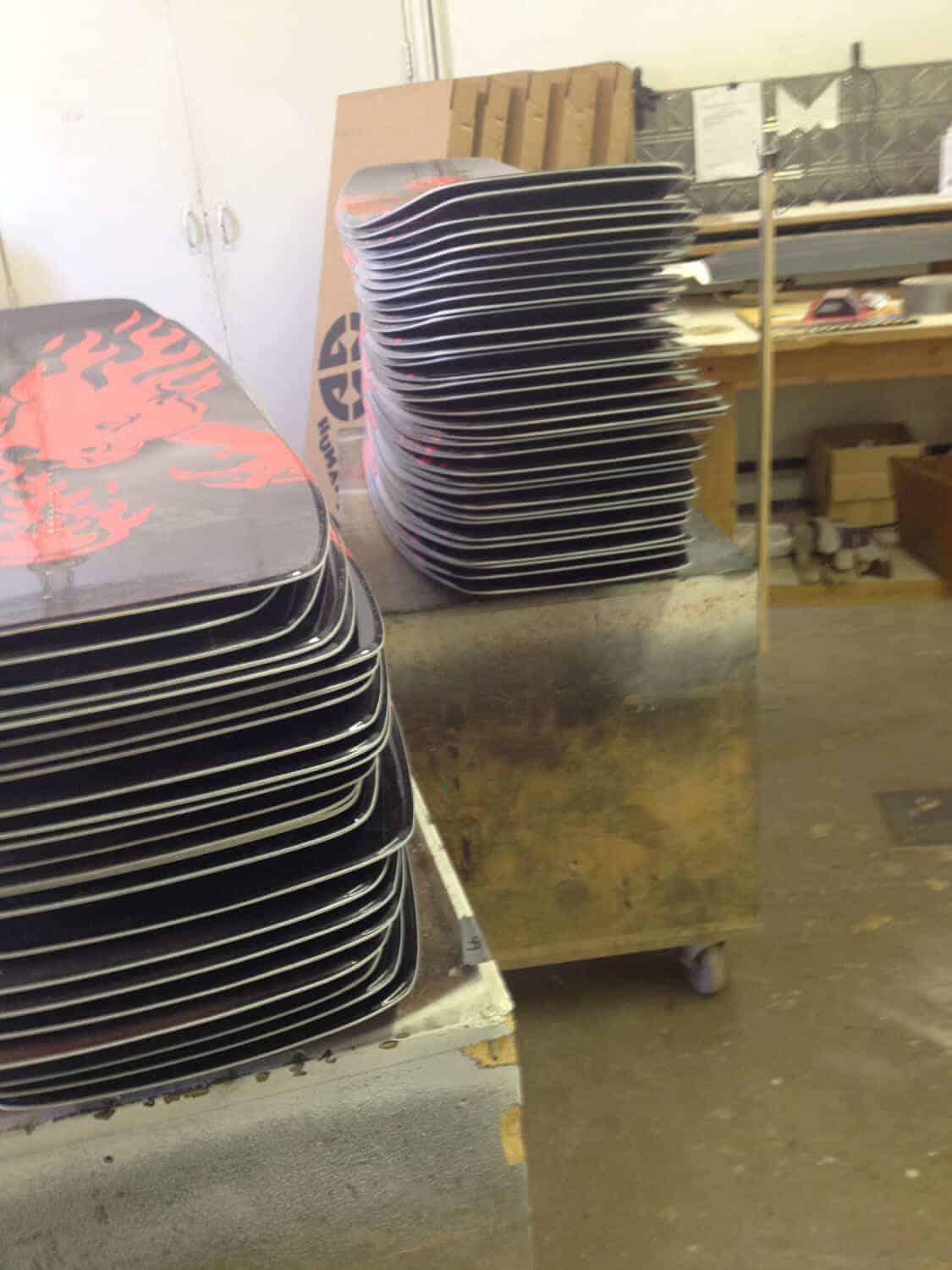 Kahlua
We built handful of custom wakeboards for Kahlua that were used at a Labor day weekend event in Lake Havasu!
Fireball Slap Shot
We did a large run of custom hockey sticks for Sazerac and their Fireball whiskey and Dr. Mcgillicudy brands.
Breckenridge Vodka
We produce all kinds of snowboards, everything from High end niche boards to cost effective display snowboards. We recently had the privilege of doing some for Breckenridge Distillery, here are some pics of the vodka boards. Display boards can be made for any brand and our custom production minimums are very small.  If you would …
Captain Morgan
We recently did a small run of custom shot hockey sticks (slapshots) for Captain Morgans.
Jim Beam
We had the opportunity to build a custom Jim Beam wake surfer in collaboration with Brigade Wakesurfers.  The board finished up amazing with a full color graphic, recycled foam and bio-friendly epoxy.
Vita Coca
American Gear Company recently did a short run of custom snowboards for Vita Coco to give away.